Consent – Board
CONSENT
Consent is a voluntary agreement given by each party involved before engaging in sexual activity. Any sexual activity conducted without this consent constitutes sexual assault9. No one consents to being a victim of sexual assault.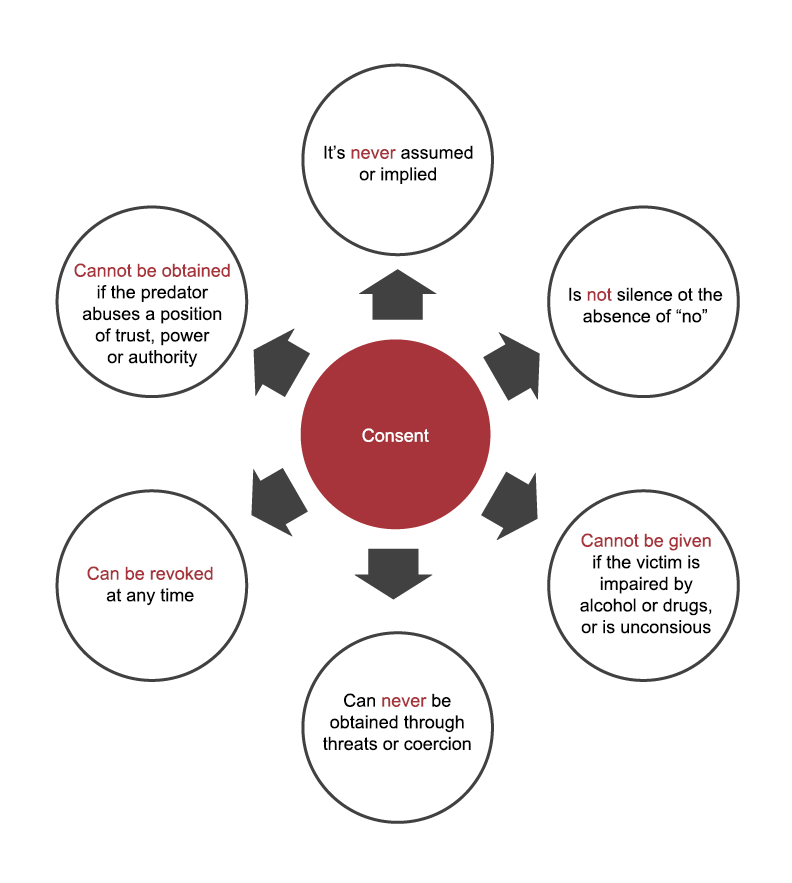 Examples of what does NOT constitute consent
You're not my type
Not now.
I don't know if I'm ready
Please stop.
I don't really know if I want to.
Doing nothing.
Silence.
Getting into someone's vehicule
Going inside someone's residence
| | |
| --- | --- |
| Source : | Université d'Ottawa |