Diverse Women
The CALACS has always been sensitive and mindful to meet the needs of all women victims of sexual assault. In recent years, the specific needs of diverse women and Indigenous women have challenged us and encouraged the implementation of an approach better suited to their realities.
By diverse women, we refer to women who, because of their social group, are marginalized and face different sources of oppression and discrimination (racism, colonialism, "ableism", lesbophobia, etc.). Like Indigenous women, these women face a significant deficit in terms of their rights to equality, access to services adapted to their needs, safety, integrity, and accessibility, as well as civic participation (in social and political life). For these reasons, the center has chosen to pay particular attention to the specific realities of racialized or migratory women, women living with diverse physical, intellectual or cognitive abilities, women of sexual diversity, indigenous women and women living with other forms of discrimination.
When we know that approximately 85% of refugee women have been victims of one or more forms of sexual violence in their country of origin, their migratory route or in the host society;
When we know that people who are not heterosexual are seven times more likely to be assaulted (all types of violence combined) than heterosexual people;
When people living with an intellectual disability or autism spectrum disorder are estimated to be 2 to 3 times more likely to experience sexual violence than women in general;
When it is estimated that one in two Indigenous women will experience sexual assault in her lifetime;
We firmly believe that we must take action and find the means to support them by adapting our practices and our approach.
In this sense, the center intervenes with an intersectional feminist approach. It thus believes and recognizes that there is an intersection between patriarchy and other systems of oppression, discrimination, and exclusion; and that these different systems act on each other simultaneously. The intersection of these systems is conducive to the exploitation of women and promotes sexual violence. In addition, it contributes to greater isolation at the political, economic, social, psychological, and geographical levels, which has a direct impact on their ability to fully participate in society. It also results in inequalities between women themselves. That which the center wants to fight against.
The center believes that the accessibility of diverse women and Indigenous women to services and activities is crucial and a priority. Their inclusion at the structural level as an activist and as a worker is part of our values ​​of equality and equity. Employment accessibility measures are included in our hiring policy.
Sources :   RQCALACS, Programme de formation en matière d'agression sexuelle dans une perspective « intersectionnelle », May 2014, p.5-6
SCF (2017) – Dépliant « Les agressions sexuelles contre les personnes handicapées existent et marquent profondément – soyons vigilants »
Secretariat for the status of women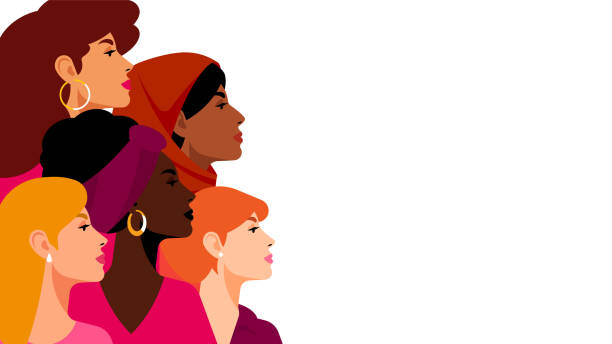 | | |
| --- | --- |
| Source : | RQCALACS, Programme de formation en matière d'agression sexuelle dans une perspective « intersectionnelle », mai 2014, p.5-6 |